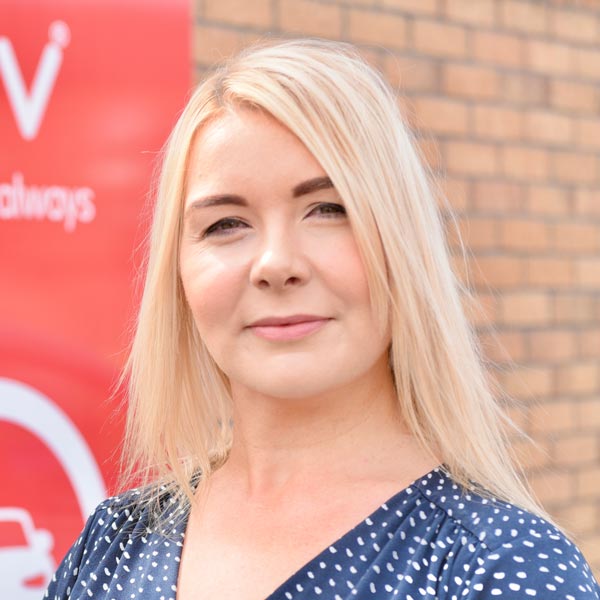 "The change has been phenomenal, everything is just so user friendly and transparent."
Lauren McDonald, Solv Director
Headquarters
Belfast, Ireland
Industry
Boiler, HVAC, Plumbing and Electrical
Employees
20+
Website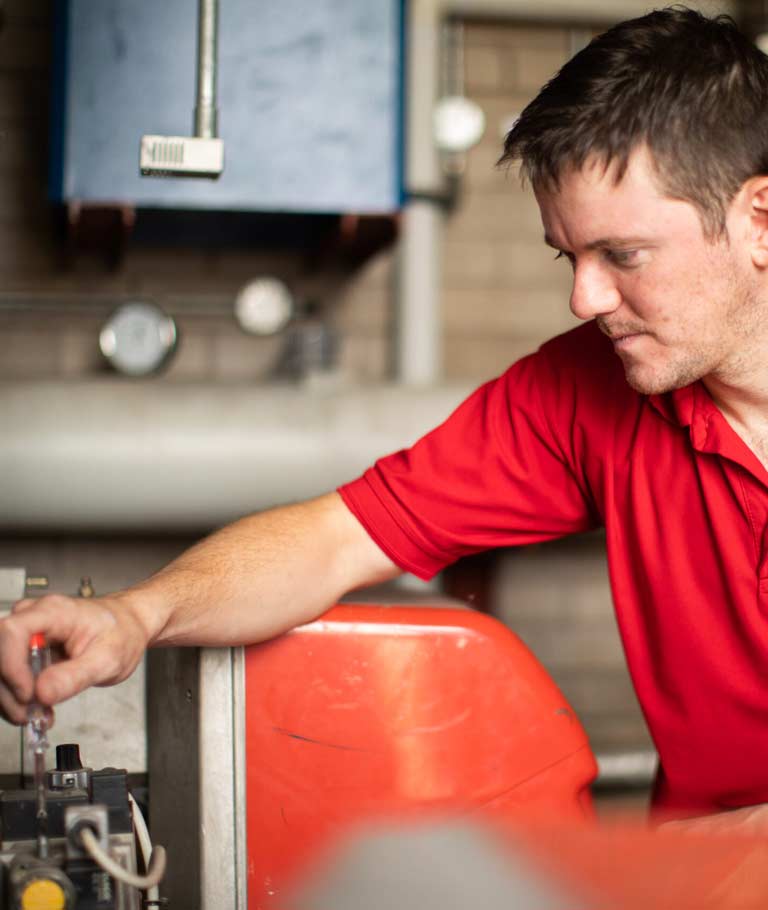 As a Simpro customer for nearly four years, Irish-based HVAC business Solv, has seen first-hand the difference an end-to-end field service management software can make to business operations, visibility and profitability.
While the business specializes in heating and installation servicing, Solv also provides plumbing, electrical and facilities management solutions. With this diverse service offering and more than 20 staff, Solv knows the importance of streamlined workflows, clear communication between staff and efficient processes to deliver exceptional service.
The challenges
Lack of visibility and disparate systems
Before implementing Simpro in 2017, Solv Director Lauren McDonald, said the business juggled a combination of different systems to manage operations. While this provided a workable solution in the short-term, as the business grew, the disparate systems and lack of visibility started causing bottlenecks in workflows.
"We were finding it more and more difficult to get what we wanted from our software and having to get bolt-on solutions for our requirements was no longer feasible," Lauren said.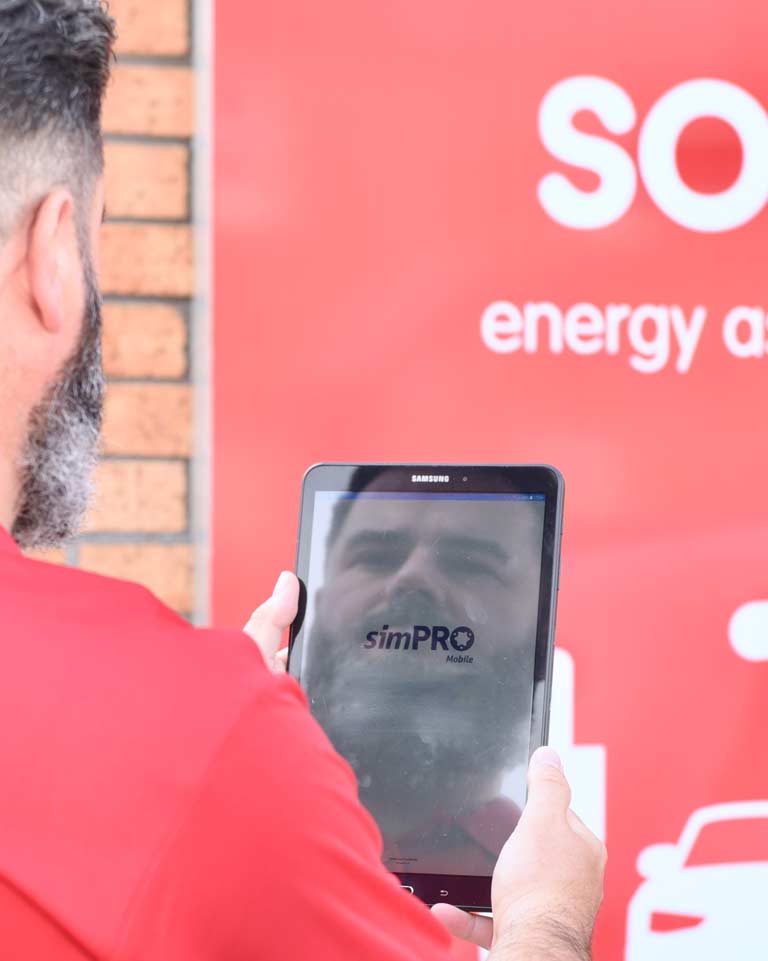 It was then that Solv, a business passionate about providing accessible and personal service, knew it was time to upgrade its processes.
Lauren said there were a variety of features that led the business to choose Simpro.
"We loved the idea of being able to access the software from anywhere," she said.
"Along with the reassurance our data would be safe and we no longer had to rely on a large server."
Field capability and unique branding opportunities were also a large part of the decision to implement Simpro.
"We were very interested in designing our own forms so naturally we were extremely excited about eForms which compliments Simpro Mobile for our field operatives," Lauren said.
But general capabilities weren't the only things the HVAC business was looking for. Solv was also looking for a solution which was dedicated to ongoing innovation and development.
"A big part of our decision was knowing there was a team that works on updates and that the software is ever evolving," Lauren said.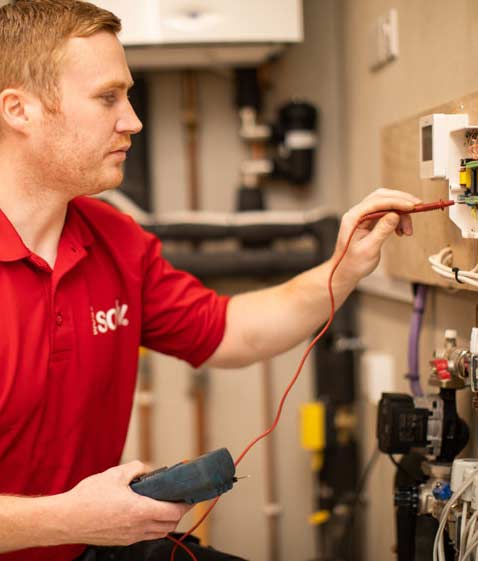 The results
Business clarity and improved customer experience
After implementing Simpro Lauren said bottlenecks in processes became a thing of the past. However, this was just one of the many benefits Solv experienced.
"I find the software has made everyone more accountable for their responsibilities," she said.
"Our customers also have a better experience as they are not having to wait for paperwork to feed through to the office."
And, as anticipated, the field functionality is benefiting all in the business.
"What the field operatives find so great is that all the information for the customer and job requirements is there in the app along with the map tool," Lauren said.
"They're able to manage their own stock and the fact they can raise their own order numbers is very useful as it saves both in the field and the office."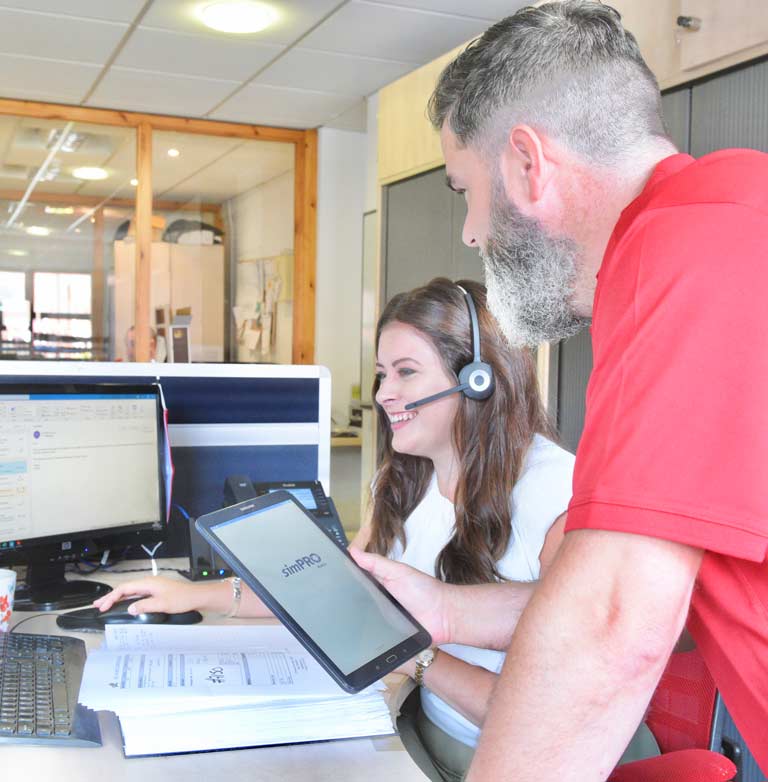 At the same time Solv implemented Simpro, the business also made the change to accounting software Xero. Solv was able to seamlessly integrate Xero with Simpro, providing a complete field service management solution.
"The change has been phenomenal, everything is just so user friendly and transparent," Lauren said.
And, with everything in one place, the Solv team has more visibility over the business than ever before.
"For me it's definitely the transparency and the reporting functions," Lauren said.
"I have many reports scheduled, daily reports on certain jobs, weekly activity reporting, monthly profit and loss and new customer reports.
"Having all of our information stored in the software, we know exactly where to look if we need certain information."
Word of advice?
"Make the move, you won't regret it. I understand changing software is a daunting task but we have not looked back since our move.
"We have had, and continue to have, a very positive experience and relationship with Simpro."
Want to enhance efficiency and improve business clarity like Solv?
Find out how we can support your business.