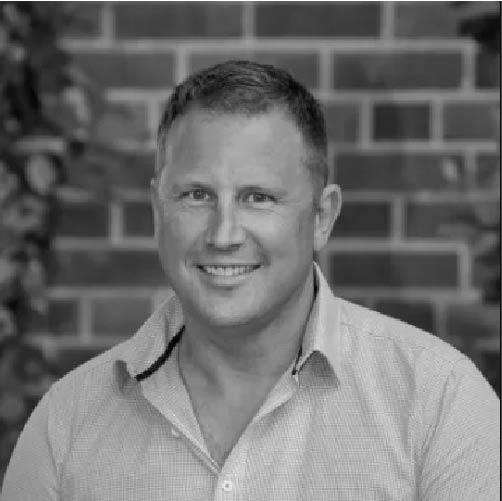 "It works so well for a project-based business like ours, where design and every aspect of a build is effectively its own project within a project," says Anthony. "It has all the functionality we need for leads, quotes, progress reports and job management, and the quoting works particularly well, which is a huge time saver."
Anthony Washington, Owner of Goom Landscapes
Headquarters
Christchurch, South Island, NZ
Industry
Landscaper
Employees
12 Mobile Licenses 12 User Licenses
Website
Overview:
Running a field service business requires the right software to succeed. Just ask Anthony Washington, the managing director of Goom Landscapes and former chair of Registered Master Landscapers. Since adopting Simpro's software platform, his business has been thriving.
Goom Landscapes has been a prominent player in the Canterbury landscaping industry since 1981. About ten years ago, Washington joined the company and faced a significant challenge. The outdated bespoke software they were using couldn't keep up with their operations. In an attempt to find a solution, they embarked on the journey of building another bespoke system, which turned out to be a costly mistake.
"After a few years, we transitioned to the new system, but it was a complete disaster. Business quickly went downhill," recalls Washington.
They had to revert to the old software, reinstall all the data, and work hard to recover from the issues it had caused. It became evident that they needed to explore off-the-shelf options.
Challenge:
To make an informed choice, Goom sought the expertise of a consultant who evaluated various software options and recommended Simpro as the clear winner. Washington shares his experience, saying, "We reviewed it and decided it was a good fit. We also switched our accounting to Xero, as they work seamlessly together."
Despite the magnitude of the transition, the implementation process went remarkably well. The Simpro team provided invaluable support, spending several days on-site to train their team. Washington's sister-in-law, Rachel Goom, led the project, leveraging her extensive experience in the finance side of the business.
Six years later, the "stressful bespoke software nightmare" is just a painful memory. Washington and his team are confident they made the best choice by selecting Simpro.
"It works exceptionally well for our project-based business," Washington said.
Washington says that Simpro covers all aspects of their business from leads and quotes to progress reports and job management, and notes the quoting functionality, in particular, "is a huge time-saver."
Washington finds it challenging to quantify the exact time saved, especially with the team's significant growth. However, he confidently asserts that it has made a "night and day" difference. He highlights the value of the Simpro add-on called Takeoffs, which enables them to create base templates for different features in a landscape plan. It simplifies the process of adjusting quantities and provides accurate quotes that can be shared with customers.
Solution:
Goom's finance manager Gail Lineton notes it's the small yet crucial features of Simpro that make it stand out from other software options and greatly improve their workflow.
With project-based workflows that runs much like a construction company, we need the ability to have separate cost centers under each job. Lineton notes that Simpro allows them to create individual cost centers for features like decks, fireplaces and driveways. They can also track associated costs such as subcontractors, materials and labor.
She also praises Simpro's timesheet integration, which ensures no gaps are missed, and its user-friendly interface that makes it easy to add detailed notes for effective communication within the business.
Goom Landscapes values trust within the industry, and their recommendations hold weight. Washington proudly states, "We don't endorse anything lightly, whether it's suppliers, providers, or contractors. We've recommended Simpro to many companies we work with, and that speaks volumes about its quality."
Their confidence in Simpro is further demonstrated by their decision to choose it when they acquired Compass Pools Christchurch three years ago, bypassing any need to test alternative software providers.
"It has been beneficial for our business and the others we've recommended it to, including landscapers, suppliers, and contractors. If I could go back in time, I'd choose it again, and that says a lot about a software system!" said Anthony
Read the full case study from New Zealand Landscaping Magazine
Find out how to spark up your business with Simpro.
Find out how we can support your business.