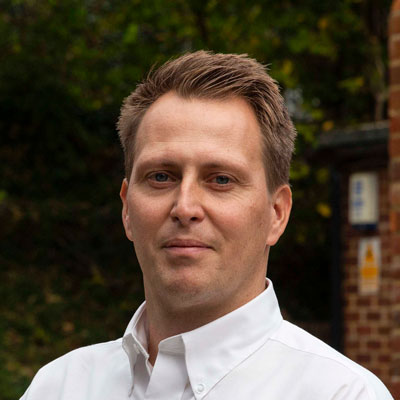 "We can now compete with bigger companies as we can produce more documentation and information, which gives a better customer service all round."
Darren Thorne, Managing Director
Headquarters
Godalming, Surrey, UK
Industry
Fire, Security, Electrical
Employees
10+
Website
The challenges
Finding the right system to manage business growth
In the early stages of operation, DT Fire Systems subcontracted work to larger fire and security companies. Ten years later, Managing Director Darren Thorne knew that taking on direct clients would be the next logical step.
Darren had the team of highly skilled engineers in place ready to carry out the work that their new prospective clients would require. However, he also recognized the need to implement a complete end-to-end operations management system to help manage their growth and attract larger corporate clients.
"We wanted to implement a system that was going to give us complete transparency, allow us to give every detail of every individual asset that we were testing on-site, and give us that edge with the big corporate clients that we were aiming for," Darren said.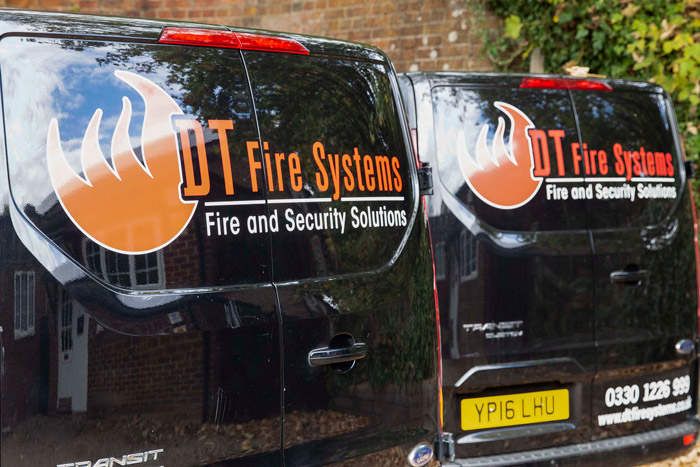 The results
Standing out from the competition
Now, with Simpro, Darren and his team of engineers can easily produce a 50+ page asset report, that lists every detail of each individual asset, as soon as the engineer has completed a job. For example, the type, location, manufacturer, date tested and the engineer who passed/failed a specific asset can be easily and quickly identified.
Being able to produce such asset reports has helped DT Fire Systems stand out among its competitors. It also proved vital in attracting the clients they were aiming for, who required this level of detail to adhere to stringent compliance standards.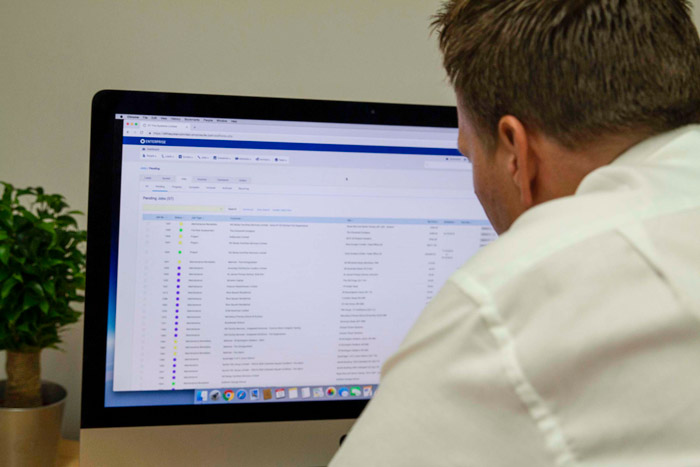 "I think the confidence came from when we had a large corporate client, that after the first maintenance visit, gave us feedback immediately after we sent the asset report. They said the information that our system produced was the best they'd ever seen with detail, along with what they were getting at the end of the job," Darren said.
Implementing Simpro helped reduce costly overheads and streamline what were once convoluted processes, giving DT Fire Systems the edge over larger competitors.
"We have very little overheads as we don't need as many staff in the office to run a team of engineers because our processing is so efficient and so fast," Darren said.
This reduction in overheads has enabled DT Fire Systems to pass these savings on to their customers, and also redistribute previously tied up capital into areas of the business that make money.
"Our overhead costs are now hugely reduced which enables us to take on more staff in the field that earn us more money," Darren said.
And it's not only financially where Simpro helps DT Fire Systems better compete.
"We can now compete with bigger companies as we can produce more documentation and information, which gives a better customer service all round," Darren said.
Interested in growing your business like DT Fire Systems?
Find out how we can support your business.